Welcome
---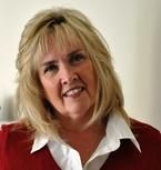 Welcome! Thanks for visiting your one stop information source for Real Estate services. I'm pleased that you're here and hope you enjoy looking through my site.  It's essential in today's real estate market to work with a realtor you trust and can you can rely on. Being a Real Estate agent is more than just knowing how to sell homes.  It is about building a lasting business relationship with you.
There are hundreds of websites that will help you find details of homes that meet your search criteria. I hope you'll find more than that here because I know that sometimes buying or selling homes can seem to be a bit overwhelming. Feel free to check out the various pages of my site and get to know me a little better.
If you like what you see here, chances are, I'm a good choice for you as a Realtor.
I will be happy to provide you with information for the FREDERICKSBURG VA, STAFFORD VA, SPOTSYLVANIA VA, ORANGE VA and surrounding areas. With 29 years of Real Estate experience, I understand my clients needs and strive to make your move a stress free and enjoyable experience.  Please feel free to contact me if you have any questions or just want to chat about what to expect.
Wherever you are going I can help! I hope to have the opportunity to exceed your expectations.
(Don't forget to sign up for Daily Listing Alerts as homes come on the market…IT'S FREE!)
FOR BUYERS
Whether you are a first time homebuyer or a seasoned veteran I am ready to help you buy real estate in FREDERICKSBURG VA, STAFFORD VA, SPOTSYLVANIA VA and ORANGE VA. Call or text me to get started. Sign up for Daily Listing Alerts to be delivered to your email as new properties come on the market…IT'S FREE!
FOR SELLERS
Find out how much your home is worth and how I can help you get top dollar for your home. Call, text or email me to schedule a FREE MARKET ANALYSIS of your home. Be sure to ask about my 100% Performance Guarantee and my Ultimate A+ Marketing Plan.
"Working Together Great Things Can Happen  ~  Helping Families Move Since 1984!"
Connect with me on any of the following channels!